How many times have you gone on holidays, you've been laying on the beautiful beach soaking up some sunshine, thinking "What's happening with your home" or had to go on a business trip that takes you away from the day-to-day running, and you've wondered wants to happen with your warehouse.  One of the best cures for worry is installing an IP camera.  We take a look at what's the best IP camera around and what to look for when you are looking for one.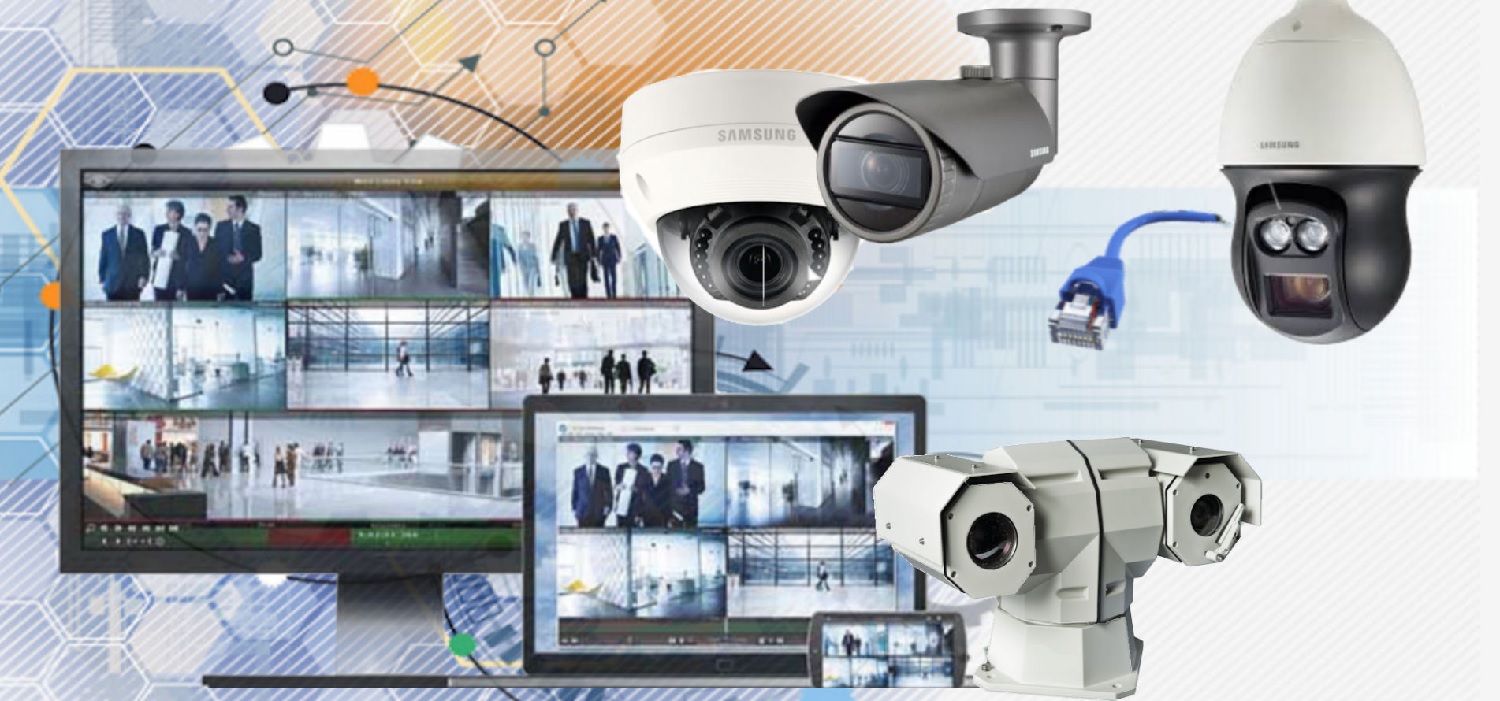 Use your phone or tablet to keep an eye on your property
Just to clear up any confusion an IP Camera (IP Stands for Internet Protocol).  It works a lot like a webcam. Although you can put it pretty much anywhere you want to in your business or house.
It will connect to your local network, and to the internet.
Now the amazing thing about these types of cameras is.  Once it's connected to the Internet you can view your house or business, through a smartphone, tablet, or computer.  Pretty much anywhere in the world where you can get a decent internet connection.
How they work
The way the IP Cameras works is really very simple, once they are connected through your internet connection.  They will take pictures or short videos if they detect movement.
You will normally get an email or text notification, telling you that there is footage to view.
The great this about advancing technology is the fact that they are so easy to set.
Once disregarded because they were too technical for the average user to set up.
IP cameras have come a long way. Most now come with software that allows you to access photos and videos through your smartphone, as well as any web-connected computer.  No matter where you are in the world.
Look, no wires! (or fewer, anyway)
One of the benefits of IP cameras is that they're generally small and unobtrusive and many connect to your home network wirelessly so you can place them just about anywhere in the home without having ethernet cable running all over the place.
Some even run on batteries, to make them totally wireless.
Even most wireless units, however, will still need access to a power point.  Generally easier to do this than to have to also have a nearby ethernet point or a long run of ethernet cable.
Longer runs of ethernet cabling are not a problem if your home is wired for ethernet (though relatively few homes are).
Even then you may find that the wired-in ethernet connection point is still not very close to where you want to set up the camera.
So you'll still have to run an ethernet cable between the camera and the connection point.
If you have the opportunity to use an ethernet connection, most (but not all) Wi-Fi cameras also have an ethernet port.
You can plug in directly. While Wi-Fi is more convenient, wired ethernet is still faster and generally provides a more stable network connection.
If you do have ethernet available, you may want to look for a camera that has power over ethernet (PoE) as a feature.
This will let you power the camera from the same ethernet cable used to carry data, avoiding the need for two cables to the camera (though you'll need a PoE connection box).
Tip: An IP camera that has the WPS (Wi-Fi Protected Setup) feature should be very easy to set up. You'll need to make sure your IP camera and your router both have the WPS feature though.
What to look for in the best IP Camera.
Your camera should come with an ethernet cable (where applicable), power supply, antenna, wall mount (including screws), and set-up instructions. Here are some points to bear in mind when choosing your camera.
Hardware:
Resolution: Is it high-definition or lower? This will affect picture quality and upload speeds.
Night vision: Does it have an infrared LED for night vision?
Microphone: Useful in particular when the camera is used as a baby monitor.
Speaker: So that you can talk through it (again, useful for baby monitor use).
Movement: Can it pan, tilt and zoom via remote control?
Storage: Is there built-in storage (memory card slot) for saving recordings locally?
Power: Does it run on batteries or need to be plugged into mains power (if so, how long is the power cable?) or does it get power over ethernet cabling (PoE)?
Networking: Can it work via ethernet cable or is it restricted to Wi-Fi?
Mounting: Can it be fixed to a wall or does it just sit on a flat surface?
Expandability: Can the system be expanded (and to what extent) with additional cameras and sensors for windows, doors, and motion detection?
Software:
Monitoring: How do you view the video – via a web browser or mobile app?
Remote control or just viewing?
Motion detection: What capabilities and restrictions are there?
Alerts: Via email or SMS? For sound as well as a movement?
Image clarity: Daytime and low-light quality.
Adjustable frame rates: This can be useful for varying the quality and file sizes of recording and streaming
Extra service costs: What is required for using the camera for streaming? Are subscriptions needed for storing and accessing videos remotely?
Image quality
While most consumer-level wireless IP cameras are very handy for casual monitoring.
If you're serious about security you'll want to check out higher-quality systems, which need to be installed by a professional.
If you're using your IP camera for even casual home monitoring for security, good image quality is important.
Then if it catches an intruder in the act, you're going to want to be able to identify them.
Unfortunately, there's no simple way to tell from the box how good the quality will be.
Many cameras also offer night vision, which is particularly useful for security monitoring because it can pick up images in very low-light conditions. However, the quality of images can vary greatly.
Night vision lets you record images in low-light conditions, often how the house is when you're not there. Good night vision can make all the difference.
Remote access
Having the ability to view your camera's footage remotely is an important feature, given that you won't have access to your home computer if you're away on holiday. Here are remote access features to look for:
Email and SMS/MMS alerts: Can you set the IP camera to send email/SMS/MMS alerts when they're triggered? Can you automatically attach a recorded image to the alert?
Mobile access: You can't beat the convenience of being able to look into your home remotely via your smartphone or tablet. Most cameras have software for iOS (iPhones) and/or Android OS but make sure it's compatible with your system.
Web access: Is the IP camera feed accessible online, through a computer that's not part of your home network?
Where does the footage go?
Some IP cameras will store recorded footage on a flash memory card or an external storage drive connected to the camera. Some models offer better security by taking the images offsite immediately, saving them straight to the cloud (internet-based remote storage). Either way, you'll want to make sure you have a way of keeping any important videos and photos. Here's what to consider:
Cloud storage: Some IP cameras may provide the cloud storage service for free, but with limited space and for a limited time. Others will provide more, but charge a subscription fee. Alternatively, you may be able to save your files to your own cloud service, like Dropbox for example. Check if the camera software can be configured to connect to a remote storage file server, and whether your particular cloud service will allow it.
Memory card: Does the device have memory card storage for recordings? This can be handy, as the images will be saved on the card in the camera for easy access, and avoids having to configure and possibly pay for cloud storage. But there's the risk that the card or camera itself may be stolen.
PC storage: Can you save and store pictures/videos to your computer using the PC program or through the web? This gives you much more storage capacity but requires that your computer be left turned on. And there's the danger that the computer itself could be stolen.
Smartphone/tablet storage: Can you save and store pictures/video to your phone or tablet using the camera's mobile app? If you can view images and videos through your mobile device, can you download them and save them to it?
Other features to look for
Pan, tilt, and zoom: There's a big advantage in having remote control of the camera to zoom in and make it look around the room with up/down and sideways movement. Models with this ability will generally cost more.
Motion sensing: You want a camera that can be set to detect motion and automatically take pictures and video and send alerts. Other considerations include whether you can set time slots for motion detection to be active, and if you can adjust its sensitivity.
Audio link: Some cameras have one-way or two-way audio communication via the camera.
Cost
IP cameras range in price from around $50 to $500, depending on features like remote control, night vision, Wi-Fi, megapixel rating, and lens quality.
So are you ready to buy?